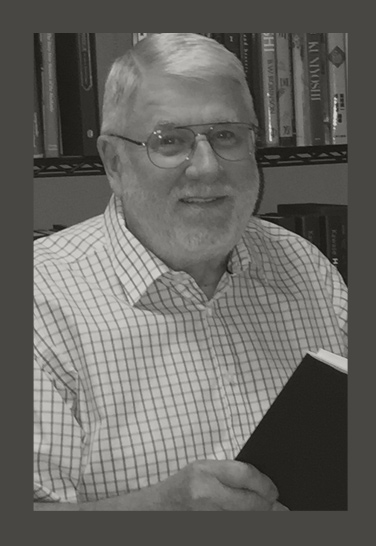 Richard has collected and researched Japanese prints since his first purchase of a Kuniyoshi print in 1954. He maintains a large library of print references and personally researches and catalogs the prints that are inventoried with The Art of Japan. Richard is a member in good standing with the IFPDA (International Fine Print Dealer's Association) and it's affiliate CINOA. Richard is also a member of the Ukiyo-e Dealer's Association of Japan. You can meet Richard to view prints, by appointment in Seattle. You can also view the prints in a public exhibition during the IFPDA fair in the Fall, at the Portland Art Museum Print Fair in the Winter and during Asia Week New York in the Spring.
Richard's first purchase of a warrior print launched a lifetime interest in Japanese art, mythology and history. So much of the genre of early Japanese art finds its subject matter in myth, legend and history, that Richard's passion for these subjects translated into a deeper appreciation and understanding of the imagery in the prints. This early passion for the art of Japan matured into a general interest in History, Literature and Philosophy and he earned a Bachelors degree under that major from the University of Illinois. Richard's post-graduate studies centered on Byzantine History.
In 1964 Richard was drafted and served in the Army, stationed in Korea. Later in 1965, Richard lived in Japan for one year, but he says regretfully, he did not have the foresight or resources to collect.
Returning to the United States, Richard started several businesses. The most successful of his business ventures was the Allenwood Group, Consulting and Executive Search. His success as a consultant enabled him to collect the artwork that inspired him. When he decided to leave the consulting business in 1988, he sold his collection of French prints and other antiques in order to concentrate on a new business venture, Japanese Antiques and Prints. In 1988 He started "The Art of Japan" in Chicago, and later moved the gallery to Santa Fe, New Mexico.
By 1993 Richard moved to Mountain View, CA and narrowed the focus of the business to only Japanese prints and paintings. Starting that year, the business turned private and sales were either by appointment, or at shows such as the Arts of Asia shows in New York, LA and San Francisco. Richard joined the Japanese Ukiyo-e Dealer's Association in 1996 and launched the website, www.theartofjapan.com the same year. The website has grown through several versions and has always offered a continuously updated selection of fine Japanese prints ranging from 18th to 20th C. Richard travels to Japan at least 5 times per year to buy and sell and at least twice per year to Europe.
Richard has always been friendly and accessible to collectors, collegial with fellow dealers and helpful to appraisers who frequently have questions about Japanese art. His library on Japanese prints continues to expand monthly and nearly all the translation, research on titles, dates, edition, publisher and authorship noted on each print is compiled from the ever expanding library as well as from the web. He will tell you that the research and detective work associated with cataloging the prints is his true joy.